2009 has been a great year for Long Creek Baptist Church. We had our first campers in awhile this year attend Church Camp in Oklahoma and had several accept Jesus into thier heart.
Bro. Marquis Ivey was voted into the postion of Youth Director and has put together several youth events since taking that position.
If your looking for the church you use to attend, well give Long Creek an opportunity to meet your spiritual needs. We pride our self in keeping it like it use to be.
Hymnal music and King James preaching and teaching.
God has really blessed us during the year with new members and the return of some existing members.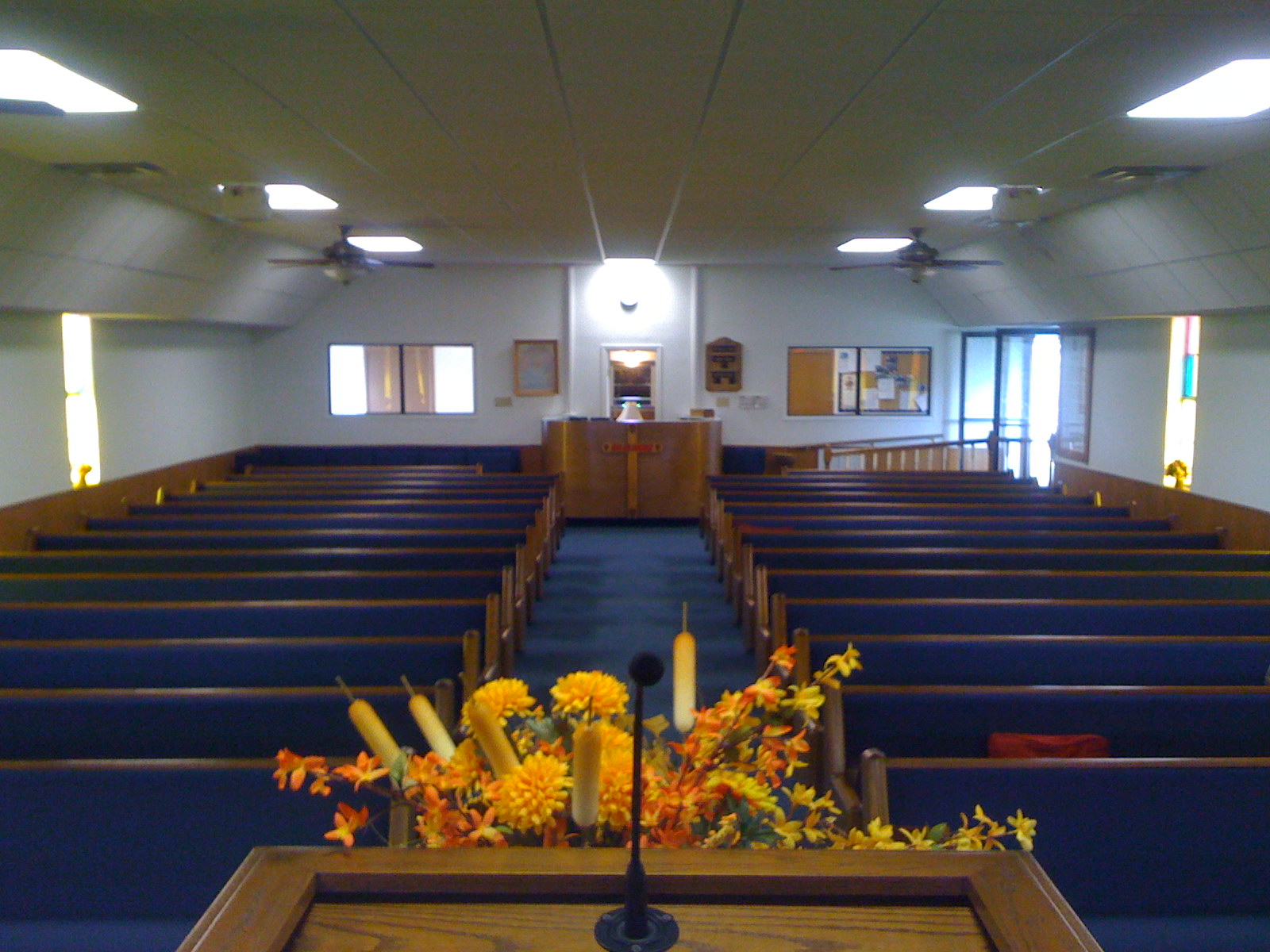 September 2008: Since the last report Long Creek has been on the move. We have had 19 additions and in June we began a major remodel of our Santuary, which includes all new furniture, carpet, ceiling, soundroom and new entryway.
Long Creek Baptist Church of Sunnyvale, Texas honored their Pastor and his wife for their service to the Lord and their commitment to each other with a fellowship Sunday August 24th.
Bro. Ivey is celebrating his 20th. Year in the ministry, during this time he has been the assistant pastor of Beltline, Garland Texas., pastor at Grace Garland Texas. and currently pastor of Long Creek, Sunnyvale Texas.
Bro. Don and his wife Pat were also celebrating their 40th. Wedding anniversary. They were blessed to have in attendance both their sons Richard and Marquis and their families.
Special speakers and preachers in attendance, Tommy Jenkins Sr., Pastor of Lighthouse, Rowlett Texas, Tommy Jenkins Jr., Pastor of Blackjack, Kaufman Texas, Thomas Beddingfield Pastor, Shiloh Road, Mesquite Texas, Jackie Deluca Asst. Pastor, Grace, Garland Texas, Daniel Bolton preacher, Floyd Solcum preacher and Marvin Hudler, Asst. Pastor Long Creek Sunnyvale Texas.
They were presented with a plaque and a special quilt that contained the personal comments of the membership and friends.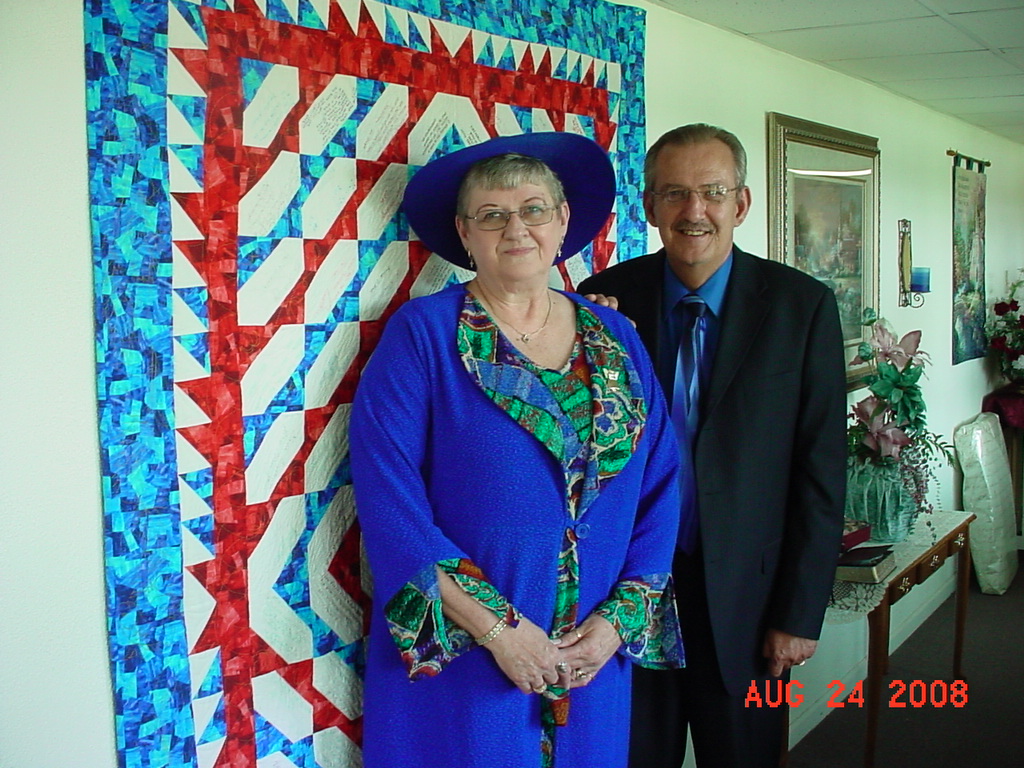 2008 has started out to be a good year. Since the first we have had 16 additions to our membership.

Central Baptist of Balch Springs, Texas has united with Long Creek of Sunnyvale, Texas as of September 1,2007 both memberships have met several times in the past month and the match is uncanny, Bro. Don Ivey, Pastor states "It seems we have all known each other for ever".

Bro. Don and Bro. Joe Yates of Central Baptist have known each other for years and are neighbors. It is both churches desire to see God glorified in this merge. They would recommend other smaller churches to consider merging which would increase their ability to complete the great commission.

Bro. Ivey and Bro. Hudler and all of Long Creek welcome their newest members.
August 23, 2007
Since last reported we have had 12 new additions.
(Cyncha Denzer, June Riley, Justin Vaughan, Johnny and Betty Capps, Jacquline Edwards, Ken and Tina Collinsworth, Monya Causey, Danha Franks, Gerado Gonzales, Daniel Meador)
January 1, 2007
Since last reported we have had 6 new additions
( Daniel Bolton, Jermey Franks, Jennifer Stalnaker, Elizabeth Hooper, Rittie Huggins, Floyd Slocom)
October 2, 2006
We have had 7 new members in the last month.
Jason Bolton, Jodee Owing, Daniel Bolton, Courtney Strong, Bryan Simmons, Morris and Donna Taylor
March 3, 2006

Long Creek, Sunnyvale, Texas

Pastor Bro. Don Ivey

Since our list article we have had an addition of 14 new members. To all that have visited Long Creek in the past, when you visit again you will find a needed change. The men of the church took on the task of remodeling the foyer which increased the size of the hallway and installed a window storefront that improved the overall appearance of the facility.

We ended 2005 praising God for the outstanding year He gave us and the great start of 2006 we have had 8 total additions this year.

July 28, 2005

Long Creek, Sunnyvale, Texas

Pastor Bro. Don Ivey

Since our last article we have had 2 to unite by letter. We had 123 attend our 49th. Home Coming, Vacation Bible School was a great success we had a wonderful time teaching the children about Jesus and His love. July 4th the church had a fellowship at the church where we had food and played games.

Bro. Ivey and Bro. Williams returned from the Philippines where they had an outstanding mission trip. Bro. Ivey preached at the local prison and 8 inmates came to the Lord for salvation. The Sunday night they returned each gave an account of the trip.

April 11, 2005

Long Creek, Sunnyvale, Texas

Bro. Don Ivey, Pastor

Since the first of the year we have had 6 new members united with our church, and had 80 attend our children Easter Egg Hunt. We have a lot of events coming up. On Saturday May 21, 2005 at 7 PM we will be having a benefit singing for a Greg Davis a young man that is in need of a new heart, come and praise God in song. Sunday, May 29 everyone is invited to Long Creeks 49th. Homecoming, Bro. Elmer Sarratt, Former Pastor will be bringing the morning message, lunch at noon and afternoon singing.

Vacation Bible School is scheduled to he held Saturday, June 25, 2005 at 9 am – 2 pm.

Our Pastor and Bro. John Williams, Deacon are planning a mission trip to the Philippines in July to visit Bro. Nestor Lubuguin, Pastor of Freedom Baptist Church. The membership of Long Creek elected to provide monthly funding to Bro. Nestor in efforts to reach lost souls.

November 1, 2004

Long Creek, Sunnyvale, Texas

Bro. Don Ivey, Pastor

We honored our Pastors for Pastor Appreciation Week with a Surprise Card Shower. The first Women's Retreat was a big success, 109 attended and each lady received both gifts and prizes. Our church is in the process of remodeling several areas of the church facility. Phase 1 has been completed which was a complete remodel of the Fellowship Hall our next phase will be enlarging the foyer and hallway the men have done a wonderful job. God has blessed us during 2004 to date with 24 new members. Each child in attendance on Oct. 31 received a Heavenly Treat Bag. November 7th has been set aside will receive lunch and a free gift.